It's vitally important for children with disabilities to have the same opportunities as everyone else.
---
Our play schemes are open to all and include many different sorts of fun trips and activities across London and the surrounding area.
By taking children into the wider community, we also help to raise awareness and fight some of the stigma that still exists. Our most popular activities include: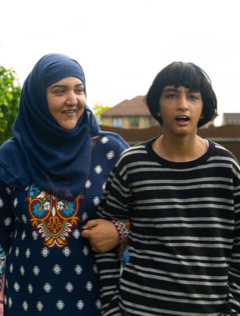 Sports such as swimming, bowling, football and hockey
Trips to local parks and leisure centres
Visits to theme parks, theatres and the cinema
Fun in the sun at the seaside
Saturday and Sunday from 09:30 until 16:30, 45 weeks in the year. Weekdays during school holidays for 12 weeks in the year. We can pick children up in the morning and drop them home in the afternoon using our 2 Variety minibuses. Open to all ages.
"I was so worried about missing my daughter's concert until you contacted me about the play scheme and sorted a carer for Leo in less than 24 hours!"
Evon, Leo's mum